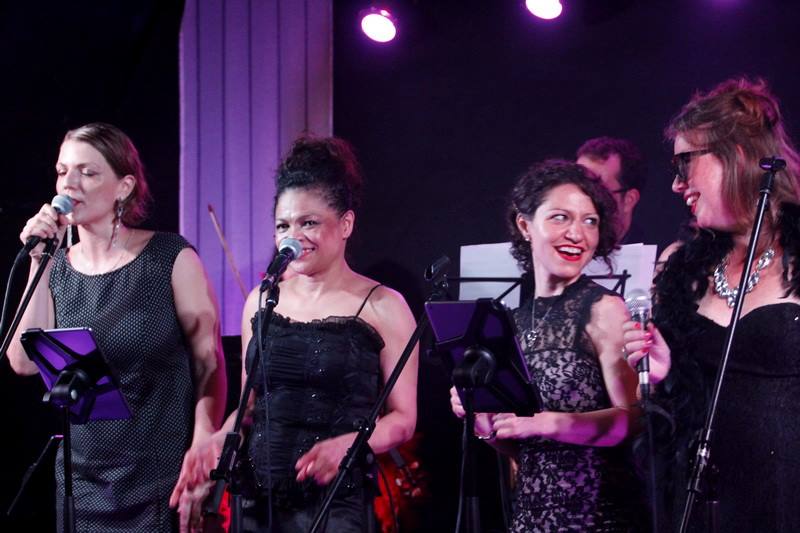 The Ladies sing & the Collective Cover ont mis le feu au Montreux Jazz Boat.
Le 10 juillet 2016 sous un soleil de plomb, Le groupe Ladies sing & the Collective Cover nous ont livré une prestation plus que magnifique !
Sur le pont du Montreux Jazz boat les 4 chanteuses ont donné de la voix devant un publique aussi chaud que le soleil se jour-là.
Un festival de reprises soul, blues et jazz revisitées par Dorothy Vincent, Ornella Jimez, Daphné Zumbrunnen et Angella McFall.
Entre envolées Lyrique,  de superbes solos de Saxophone (Xavier Nussbaum) et de Violon (Jemma Pascual Torres) Les rythmes distillés par le percussionniste et batteur Pat Sefolosha ont fait dansé le publique tout au long de cette croisière musicale.
Les 4 chanteuses se sont également transformées en choristes pour accompagner le chanteur et guitariste Fred Comte pour deux morceaux aux rythmes endiablé ou le public n'as pas hésité à donner de la voix.
Un joli projet à en devenir quand on sait que ce groupe mené d'une main de maitre par Michel Vernaz (Pianiste) n'existe que depuis 3 mois.
Ceci nous annonce encore d'excellents moments en compagnie des Ladies Sing !
The Collective Cover l'animation musicale nouvelle génération.
Des musiciens professionnels à votre service !
Concert, live, repas concert, afterwork, soirée d'entreprise, apéro en musique, événements, soirées de Galas, fêtes villageoises, Carnavals,  soirées privées,  etc…